September Newsletter
Lisa Schaeffer
---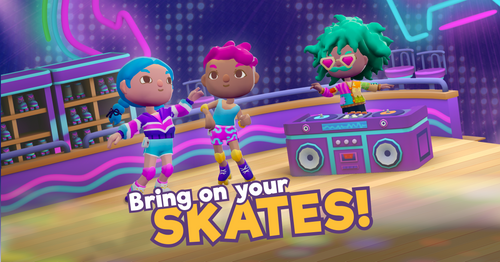 Hi Villagers! 🕺 Roller Disco Season is here at last! Get ready to party like it's 1989!
Here's the latest news and notes from Sunshine Days over August!☀️
This month, we've added two new locations, a brand new rinky-dink Season Pass, and a whole bunch of other bits and pieces. Strap on your rollerblades and get ready to get groovy! 🍧
🏪 Eclipse Mall is now open! Go meet Bilet, explore their new shop, and become besties!
💎 Explore Glitterdrop Cave! Go mining for crystal and gold, and befriend Ace!
🙅‍♀️ Unfollow Players! Time to tidy up that friend list.
🌾 BrambleBot is visiting! Scarecrow Meadow needs a little care on Sundays…