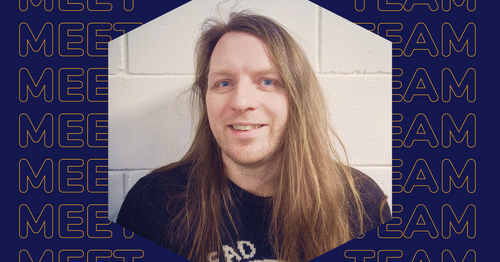 So, who are you and what do you do?
I'm Simon, and I'm the Technical Art Director at Netspeak Games! My role involves overseeing various technical processes and pipelines, which range from handling routine tasks to working on more exciting aspects like visual effects and adding charm to the game.
What does the Technical Art Director's daily routine look like?
My daily routine includes numerous meetings and supporting the Art team. I'm often involved in ongoing tasks, offering assistance when team members face challenges with tasks or technical elements. I also spend a lot of time building things for the game itself, as it's still a very hands-on role. Sometimes, it involves making rapid iterations on existing content to bring in fresh perspectives, which can be quite exciting. On other occasions, it's more mundane, like fixing bugs to ensure a smooth game experience. Overall, it's a dynamic role with a wide range of responsibilities, typical of a supporting role like Technical Art.
Out of all the tasks you do, which one do you enjoy the most?
While a significant part of the role involves making decisions based on technical constraints, the part I enjoy the most is when I get to work on the "shiny" things. I particularly relish creating bespoke visual effects and sequences for various aspects of gameplay. Additionally, tech art often involves research and development, and I find it exciting not knowing exactly how something will work when we start but figuring it out along the way. I think that any kind of research and development role is particularly exciting!
What is your favourite Season Pass you've worked on?
I must say my favorite is one I didn't actually do much work on, but it's the one we're going to be releasing soon! (Spooky Season 2023! Watch this space! - Ed)
I also really like the Roller Disco pass. James, our new Lead Technical Artist, did a great job with loads of the VFX on that. Season Passes are interesting because it's the main way we get new furniture out to players and it's also a great way to introduce new mechanics and new ideas that aren't there already - like the roller skates from Roller Disco season, which everyone in the whole game seems to be wearing.
How do you find working at Netspeak?
It's really great! It's a nice balance of challenge, but still being a very people-focused company. We get a great work-life balance and I think being fully remote is awesome because it makes all the sense in the world. You also get to meet a bunch of interesting people and the fact that we're fully remote means we can recruit from almost all over the world!
It's quite a fresh and diverse workplace, which I think is really cool. I love Netspeak's approach to building stuff as it's very reactive in a great way because of the mantra we follow: find the fun, be agile, release and test, and see what our community thinks of what we build! I think this feedback loop is not only really interesting, but also effective.