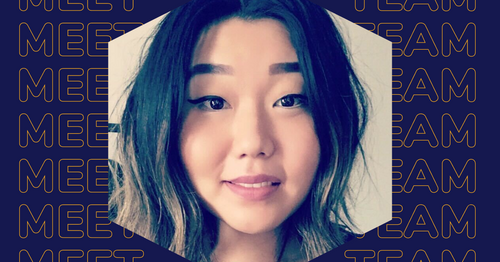 So, who are you and what do you do?
I'm Louise and I'm the UA Lead here at Netspeak.
What does a UA Lead do?
I'm responsible for advertising Sunshine Days to new players who are the most likely to enjoy playing our game!
Can you tell us a bit about your day-to-day routine?
A lot of data analysis to understand the performance of different campaigns and creatives. Based on this, I optimize the campaigns and allocate the monthly budget accordingly. I also plan new experiments that the UA team is looking to test, which could be a new channel, new audience targeting or new creatives to help us narrow down what works the best so that we can adjust our overall approach.
I work closely with the data team on more in-depth analysis and insights about the campaign, in-game and player behavior. I also produce reports to present results and key findings from recent campaigns and tests to the wider company. The UA team uses a 2 week sprint workflow and together we prioritize tasks, review and feedback on new creative concepts and current performance.
How does data inform the creative work of your team?
Data is a huge part of our work. It shapes our strategy and helps validate any hypothesis we might have formed based on previous performance, market trends and research done on our main audience. At the moment, our key focus is on retention therefore I balance campaign metrics like CTRs (click through rates), IPMs (install per mille) and cost per result (mostly install or event) with retention data to determine the best performance. It's not always easy, but it can be a fun challenge.
Have you shipped any ads recently that you're particularly proud of?
The team has been experimenting a lot with new versions of our best performing house customisation focused creative, which has resulted in many new and fun variations. So far, we've seen very positive performance on the variations with a narrative or tutorial like style.
Ad example at the bottom 🌞
What's it like working at Netspeak?
It's equally collaborative and creative. Working remotely can sometimes be challenging in terms of communication and getting to know each other, but that is something we do quite well at Netspeak - communication. Everyone here is great and we've managed to foster a communicative environment that encourages sharing of knowledge, new ideas and more importantly, cute animal pics!
I also very much enjoy being a part of the UA team. We are creative, have a similar sense of humor, and we have established a nice and positive way of working together.
What's your favorite thing about Sunshine Days?
That it's a game I can enjoy at my own pace, and of course the cozy vibes! I also really like the social aspect of the game. You can visit your friends' houses and leave them gifts.
And last but not least, what's your friend code in Sunshine Days?
My friend code is: 0337-1249-0576