July Newsletter
Lisa Schaeffer
---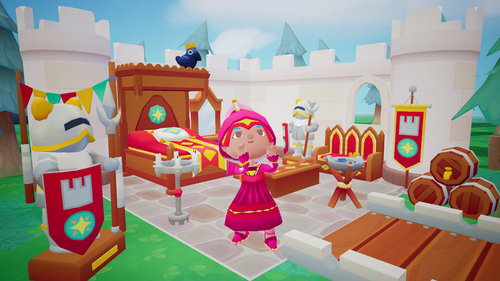 Hi Villagers! 🎺 Castle Season is here!
It's been an absolutely enormous month. Here are the latest updates June brought for Sunshine Days! 🌞
🏡 The biggest new feature is the Design A Room system! Renovate and decorate Sunshine Valley's residents' places, follow their preferences for friendship rewards, and come back to fill in more contracts!
🐟 A brand new character has joined the cast of Sunshine Days! Go greet Freya the Otter in her humble abode alongside the banks of Flappyfin Waterway.
☕ The Sugar Cube coffee shop is back! Oliver and Noor return to sell coffee and cakes for you to gift to characters across the Valley!
🎁 You can now make friends with every character in the game. Give them gifts to get unique rewards!
🏰 Have you ever wanted to live in a castle? Well, now you can! Castle Season starts tomorrow, with walls and turrets and thrones and barrels ahoy.